Inspired by the sounds of great players like Kenny Burrell, Neil Young, The Edge and many others, Cosmic Amp Works® introduces a fully hand-wired tube amp based on a legendary 15 Watt example: the "Stellar Deluxe".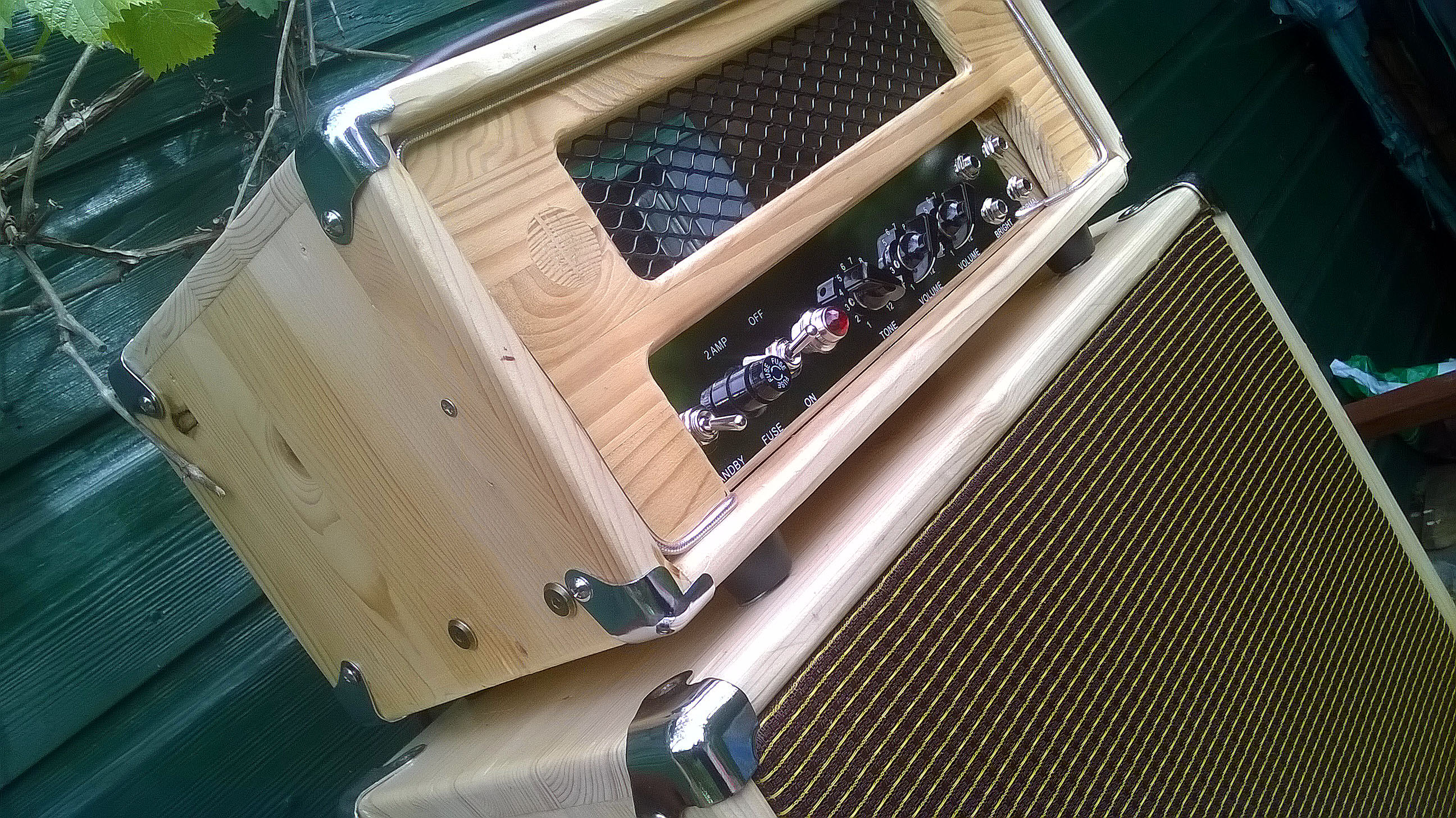 In contrast to similar amps that are only available as a combo, the "Stellar Deluxe" comes as a separate head with front-mounted controls, for better portability and easier access during gigs. The "Atlas" speaker cabinet from Cosmic Ampworks is optional, so if you already own a speaker cabinet, you save the money for another speaker. Moreover, a separate head offers greater flexibility in matching the Deluxe with different speakers.
The original Deluxe models, designed by Leo Fender in the early 1950s, were relatively small combo amplifiers with a 12-inch speaker and modest power. They were designed to stay clean even at high volumes but of course, the definition of 'high volume' has considerably changed over the years. In a jazz combo, the Deluxe may stay clean indeed, but when the volume is dialed up, the amps' tone gradually transitions to complex, wild and ragged overdrive… not Leo's intention but, ironically, exactly the reason why the Deluxe became popular with rock guitarists such as Neil Young and Billy Gibbons.
Famous jazz recordings featuring "Deluxe" amps include the late 1950s/early 1960s Blue Note takes by Kenny Burrell ("Midnight Blue"), Grant Green and Wes Montgomery. Rudy van Gelder, who recorded those artists, had a Deluxe permanently on hand in his studio at that time, and in fact they were standard recording amps in many studios. Kenny Burrell also had his own Deluxe, which he lent to Wes for the "The Wes Montgomery Trio" Album. Unfortunately, Van Gelder was quite secretive about his recording methods, so only few pictures of the Deluxe amp in the Van Gelder studios can be found – picture below is a favorable exception.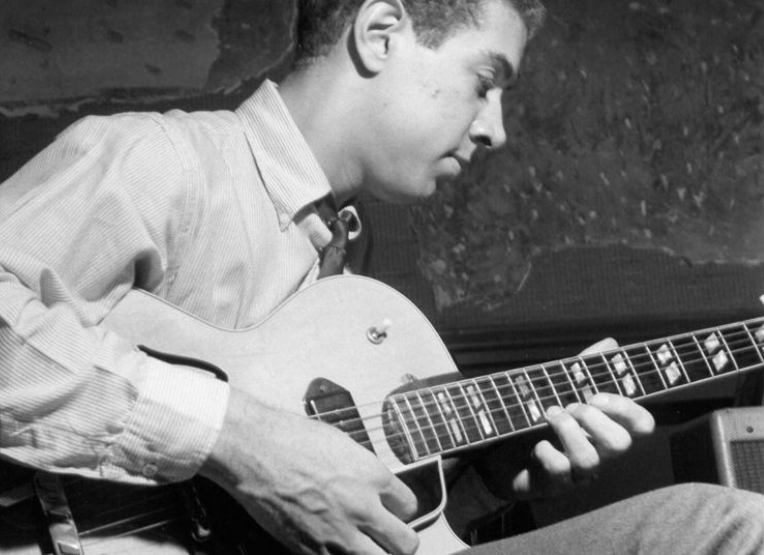 A rare photo of Kenny Burrell playing a narrow panel Deluxe amplifier in the late 1950s or early 1960s, at the Van Gelder studios.
The "Stellar Deluxe" is suitable for playing many different styles (from Kenny to Neil…). The amount of clean headroom that the amp offers can be varied by matching it with speakers with different sensitivity. The Cosmic Ampworks "Atlas" speaker cabinet houses a 15-inch Eminence Legend 1518 speaker with a relatively high sensitivity of 103.4 dB, for maximum headroom. Also, the 15-inch Eminence offers more bass than a standard 12-inch speaker, but remains tight at the same time… a recipe for huge Deluxe sound!
Sound demos
A jazzy Kenny Burrell-inspired tune, to demonstrate the rich harmonics that the "Stellar Deluxe" adds to the sound of an Epiphone Dot (ES-335 type) guitar, with the neck humbucker selected. Reverb comes from an Electro-Harmonix Ocean's 11 reverb pedal. The guitar was recorded with a Zoom H1 Handy Recorder, about one meter from the front of the "Atlas" speaker cabinet (15″ Eminence Legend 1518 speaker) and inserted straight into the mix, without any equalization.
A blues-rock demo in a full band setting:

Wilfrid & Friends (Wageningen, Netherlands)

play a spontaneous jam inspired by the legendary Peter Green's "Slabo Day". Credits:

Wilfrid Hertog:

vocals and guitar (Les Paul with Humbuckers);

Laurens vd Zee:

bass; Sander de Vries (Cosmic Ampworks): drums. "Stellar Deluxe" amp head connected to a vintage Orgaphon speaker cabinet (just visible below the Echolette amp in the lower left corner of the picture, grey speaker cloth). Echo (and some noise) is from a vintage Echolette NG51 tape echo (on top of the rack of equipment on the right-hand side of the picture). Track recorded with a Zoom H1 Handy Recorder and uploaded without any equalization.
Technical specifications and features of the "Stellar Deluxe":
Dimensions: w x h x d = 45 x 24 x 26 cm (18.3 x 10 x 10.3 inch); weight ~9 kg (subject to minor variations depending on the type of wood)

Front-mounted controls: 2 separate volume controls, for the "Bright" and "Normal" channels

Single treble-bleed tone control, affecting both channels

Classic/Modern voicing switch. The "Modern" voicings is tighter, with less pronounced middle tone harmonics and sharper treble voicing, resulting in a tighter rhythm sound. "Classic" is the original 5E3 circuit.

Four front-mounted input jacks: 2x "Bright" and 2x "Normal"; channels linkable with a patch cable

Two 6V6 output tubes generating around 15 watts RMS – cathode-biased output stage with no negative feedback

One 12AY7 preamp tube and one 12AX7 phase inverter

A 5Y3 rectifier tube

4, 8 and 16 Ohm speaker output jacks

High quality leather carrying handle

Lightweight, hand-built pinewood amplifier head enclosure
Check back soon for details on availability!