An aspiration to inspire
Cosmic Ampworks® designs and hand-builds guitar amplifiers, based on vintage electrontube circuitry. The amps let the guitar's true character ring through and inspire players with the added warmth, magic and directness of electrons flying through a vacuum… cosmic stuff! A mediocre guitar plugged into a great tubeamp simply sounds so much better than a great guitar plugged into a mediocre amp. We also refurbish and resell vintage amps and guitars, check out what's in store!
May 10th, 2020 – Fresh Blog!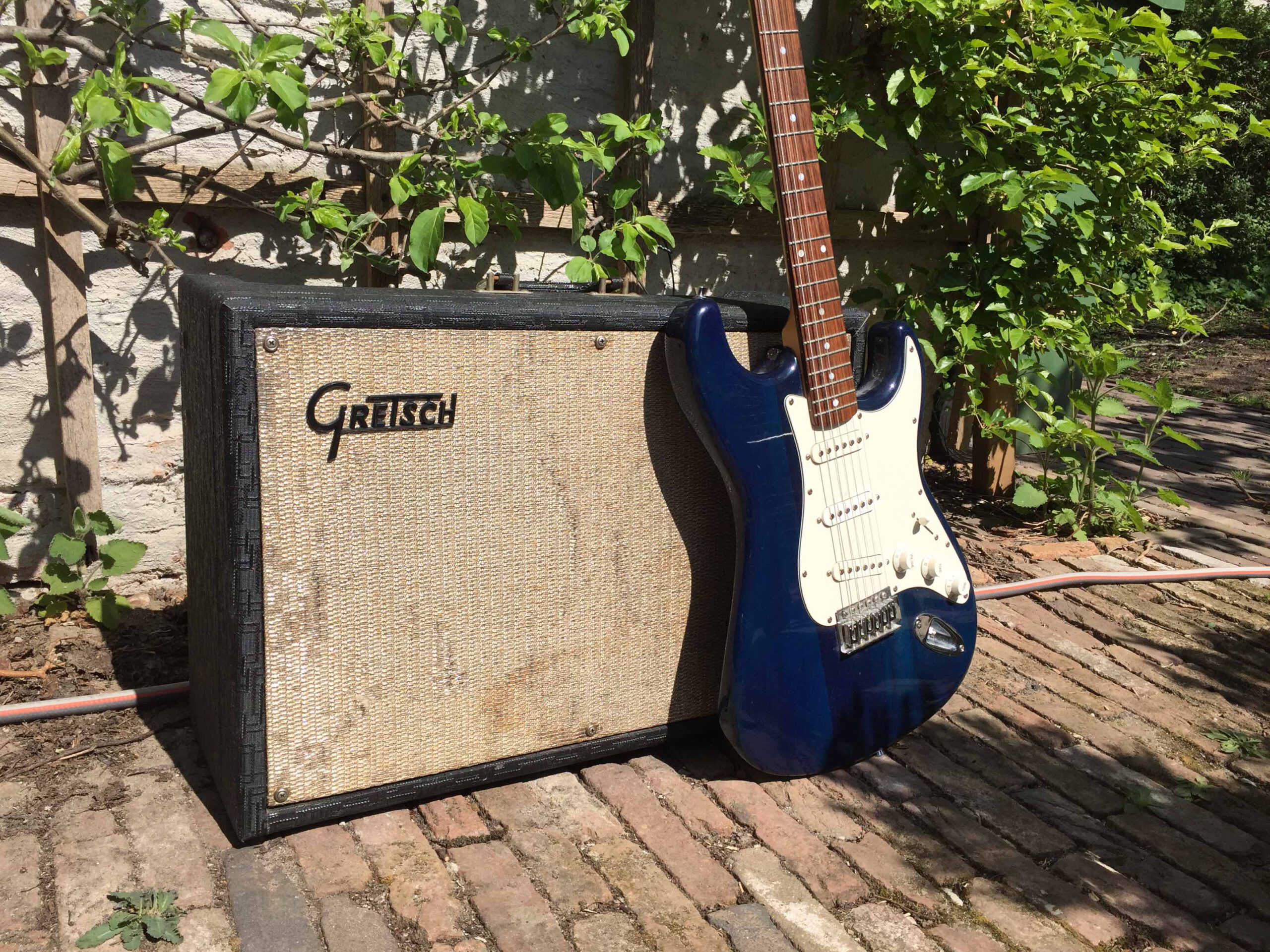 May 8th, 2020 – "Little Joe" hand-crafted 12″ speaker cabinet – soon available!
Named after the first launch vehicle in the Apollo space program, a new 12″ speaker cabinet will soon be launched by Cosmic Ampworks. It is primarily intended for use with our Lunar Module 5E3 heads, so the widths of the cabinets are matching. It will also be available separately. Portability and sturdiness have been prioritized during its development. Sonically, when fitted with a Celestion Seventy 80 speaker, the "Little Joe" seems to have a sound somewhat reminiscent of 1960s Valco amps. Could that be ascribed to the relatively light pinewood that is employed? Contrary to depicted example, finished cabinets will be fitted with corner protectors by default. Keep an eye on this page for prices and specifications!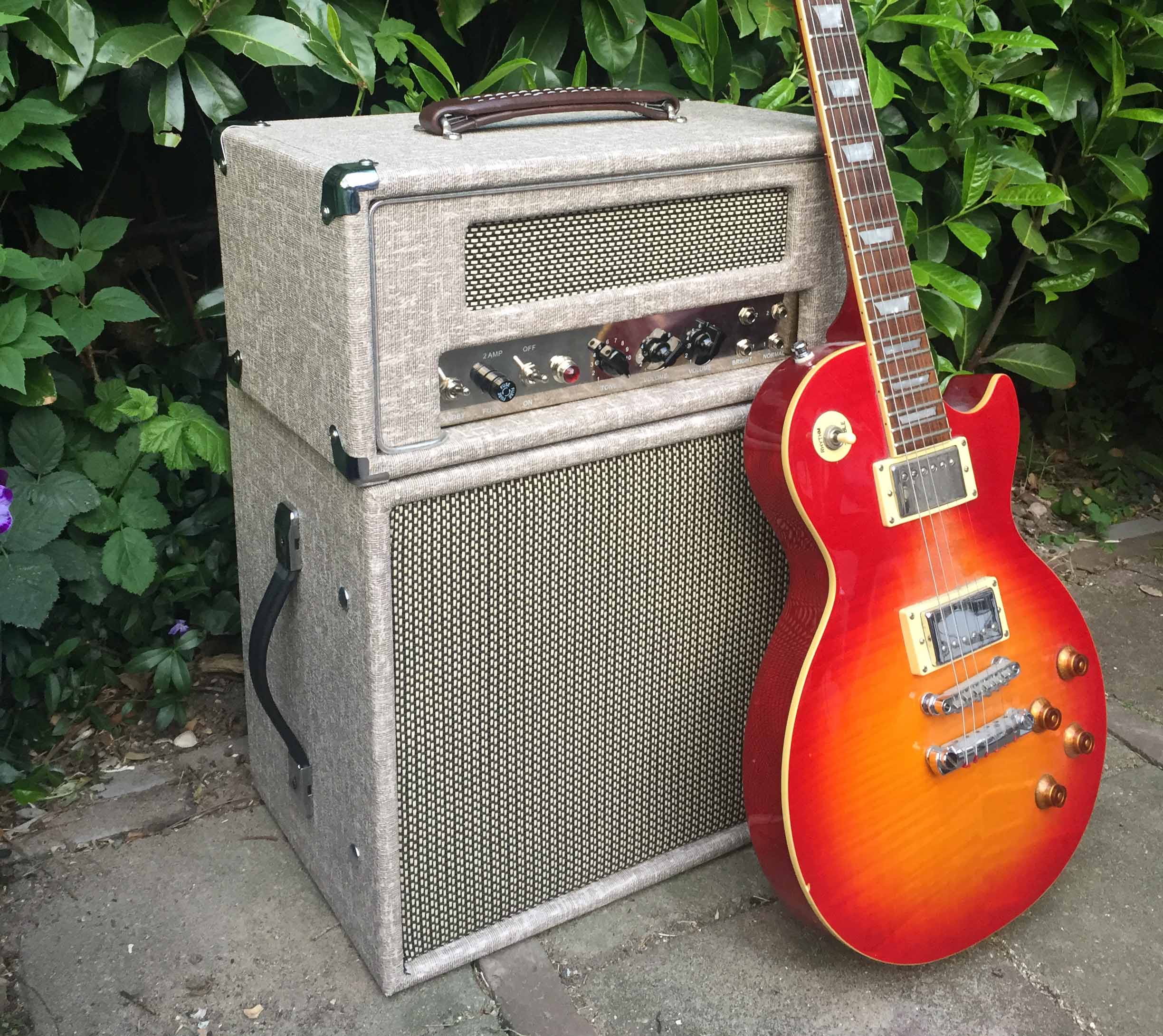 Vintage narrow-panel looks characterize the "Atlas" cabinet, which is now available in our webshop for customers in the Netherlands. This speaker cabinet is hand-built from glued solid pine wood, protected by three layers of transparent lacquer. Chrome/nickel plated corner protectors, metal amp glides/legs, a leatherette carrying handle and switchcraft speaker jack complete the design. The cabinet is optionally equipped with a a 15-inch Eminence Legend 1518 speaker, but can also be supplied without. A recipe for huge tweed tone!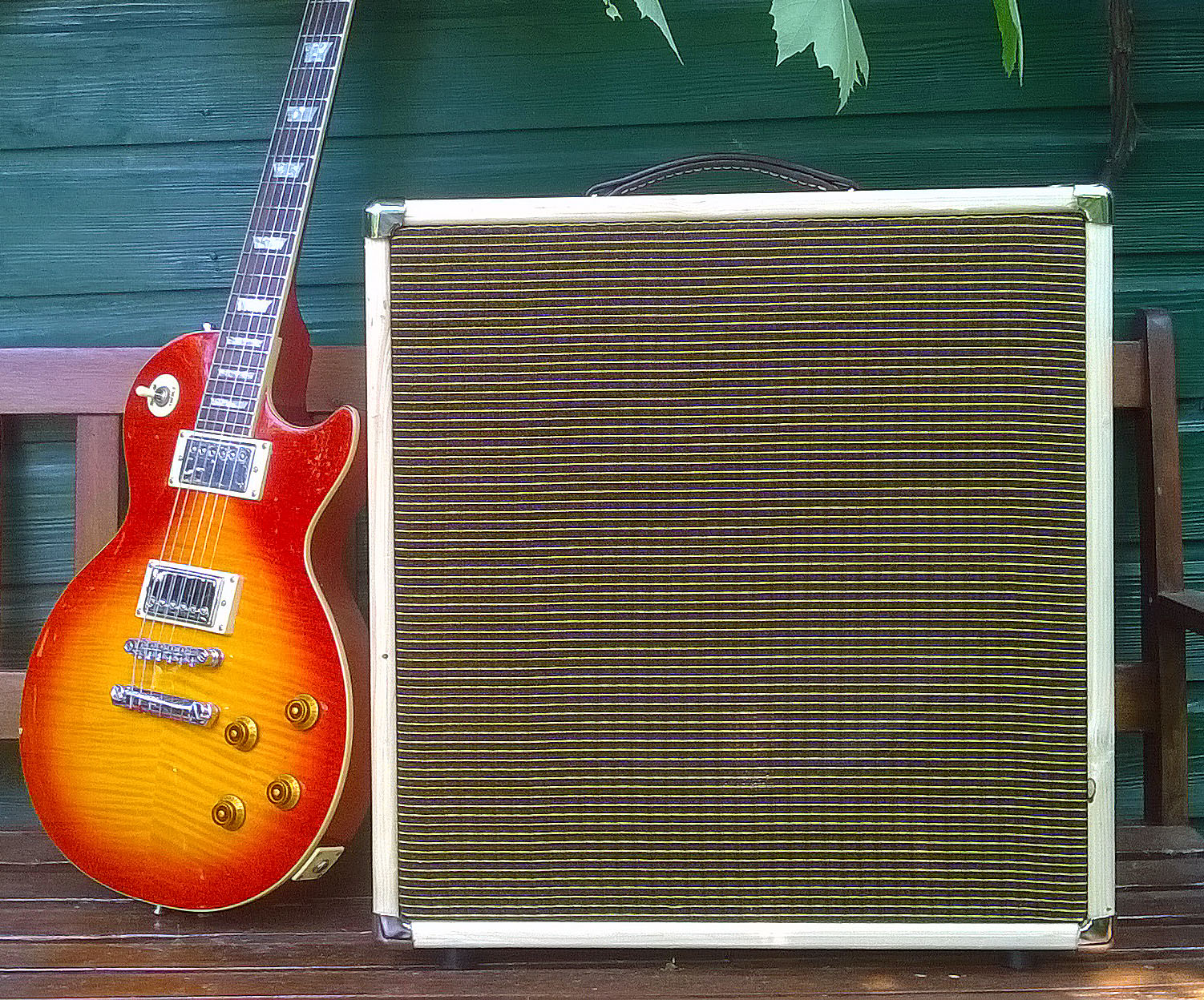 April 4th, 2020 – New story on a 1962 Catania Carmelo Era IV archtop online
After having equipped an Era I with a DeArmond pickup, it's the second archtop from the vintage Italian Era series in our shop. It will shortly be for sale.