Shop
Showing all 2 results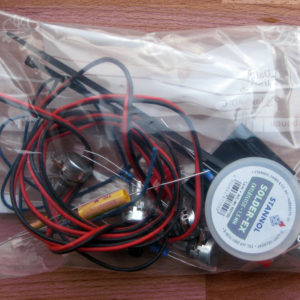 The Ultimate GA15 Mod Kit
"I had one of Swedens best modders help me as it was quite some job for an unskilled like me. The amp sounds Cosmicly nice. It really opened up after the mod. Mod 7 was newer made" - M.R.
To bring out the full potential of your little Harley Benton GA15 guitar amplifier, we've gone to great lengths to improve its mediocre design from the ground up. These mods (described in more detail here) convert the little Harley from a dull 50% solid-state amp into a pure tube amp with a full, warm sound and great playing dynamics. Hum is greatly reduced. With a suitable extension speaker it gets enough power to play in a rock band!
The mod kit itself is comprised of a carefully selected set of electronic parts for implementing the mods. It also comes with a 27-page full-colour instruction manual, but to reduce costs, you might want to choose to just consult the online version, rather than ordering a printout.
€

29.95 –

€

54.95
Select options